Welcome to Marks Training & Consulting (MTAC) Limited.
MTAC is a unique business offering a range of specialised services.
As part of our consultation service, we help assess your needs so we can customise our training programmes to directly meet the needs of your organisation.
Please contact us if you'd like to learn more about how we can help you.
Our speciality services fall into three categories: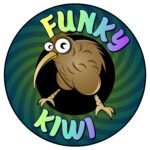 MTAC also sell Funky Kiwi branded Jiu-Jitsu gis. For information about ordering please visit our Funky Kiwi page.